It's not clear how this story will turn out, but right now Patrick Rodgers is living a pay-back fantasy probably shared by millions of struggling U.S. homeowners.
Frustrated by a dispute with Wells Fargo Home Mortgage and by his inability to get answers to questions, the West Philadelphia homeowner took the mortgage company to court last fall.
When Wells Fargo still didn't respond, Rodgers got a $1,000 default judgment against it for failing to answer his formal questions, as required by a federal law called the Real Estate Settlement Procedures Act.
And when the mortgage company didn't pay – does something sound familiar? – Rodgers turned to Philadelphia's sheriff.
The result: At least for the moment, the contents of Wells Fargo Home Mortgage, 1341 N. Delaware Ave., are scheduled for sheriff's sale on March 4 to satisfy the judgment and pay about $200 for court and sheriff's costs.
Rodgers has even written his own headline: "Philadelphia homeowner 'forecloses' on Wells Fargo."
Has he really? Not quite. But Rodgers, who lives in the city's Wynnefield Heights section, won at least a momentary upper hand in a fight with Wells Fargo that began nearly two years ago.
Before you leap to conclusions, let's get a few things straight.
Rodgers isn't unemployed, or a deadbeat. He's a music promoter who owns Dancing Ferret Concerts – if industrial, electronic, or goth is your sound, maybe you've been to one of his gigs. He says he's paid all he owes under the terms of his seven-year-old mortgage.
And there's no reason to think that Rodgers' house is "underwater" – worth less than he owes, in banker jargon that has sadly entered Americans' everyday lexicon.
Actually, it was the value of Rodgers' home that apparently sparked the dispute – not what he paid, or what it would fetch if he wanted to move, but what it would cost to fully restore the house if, say, it was struck by a meteorite and burned to the ground.
Rodgers owns a three-story, six-bedroom Tudor on a beautiful street not far from City Avenue. He paid about $180,000 for it in 2002, and for years handled his mortgage without dispute.
But in mid-2009, his insurer delivered troubling news: His homeowners premium would more than double, because Wells Fargo was insisting that he insure the home's full replacement value – about $1 million worth of coverage, the insurer told him.
Rodgers loves his home, neighborhood, and adopted city – he moved here about 17 years ago, after growing up as a child of American parents in the Bahamas.
But he knew that he paid a fraction of what his home would command elsewhere, such as across City Avenue in Bala Cynwyd. That's one advantage of living, as he says, "a short clip away from the wrong side of the tracks."
In such situations, most lenders require a homeowner to insure for a total approximating a home's market value – a good thing for large swaths of Philadelphia, where a home's market value may have little relation to what it would cost to rebuild stone by stone or feature by feature.
Wells Fargo takes a different tack.
"Generally, we require hazard insurance that is equal to full replacement value of the property and structure," Wells Fargo spokesman Jason Menke told me.
Menke insists that the requirement "is primarily there to provide benefit to the customer." Without full-replacement coverage, he says, a total loss "would have a significant impact on a homeowner's ability to rebuild or replace the property."
Some consumer advocates beg to differ, noting that a homeowner might be willing to move elsewhere rather than to reconstruct a home to century-old standards.
"It's a completely unreasonable demand," says Irv Ackelsberg, a mortgage expert at the Philadelphia law firm Langer, Grogan & Diver. "Their interest is in protecting their mortgage, not ensuring that the house is rebuilt."
Rodgers' next step put him at some risk, he concedes now. He refused to renew the higher-cost policy. Instead, Wells Fargo bought him so-called forced-placement insurance – a policy that typically costs much more than ordinary coverage and only protects the mortgage-holder's interests.
But he fought back with his suit under the Real Estate Settlement Procedures Act (RESPA). Last month, Wells Fargo sent him more than $1,000, and Menke says it intended to fully satisfy the judgment. "We had considered this matter closed," he says.
What about Rodgers' four-page letter demanding answers about how much Wells is trying to charge him – charges that have added $500 a month to his statement?
Menke says Wells Fargo sent a written response "within the last month." As of Monday, Rodgers hadn't seen it.
But he did have his sheriff's levy. Even if it's just a trophy, it may be enough to make him a national hero.
---
Contact columnist Jeff Gelles at 215-854-2776 or
jgelles@phillynews.com
.
http://articles.philly.com/2011-02-15/business/28536236_1_mortgage-fees-full-replacement-value-default-judgment
The bleakest year in the foreclosure crisis has only just begun.
Lenders are poised to take back more homes this year than any other since the U.S. housing meltdown began in 2006. About 5 million borrowers are at least two months behind on their mortgages and industry experts say more people will miss payments because of job losses and also loans that exceed the value of the homes they are living in.
"2011 is going to be the peak," said Rick Sharga, a senior vice president at foreclosure tracker RealtyTrac Inc. The firm predicts 1.2 million homes will be repossessed this year.
The blistering pace of foreclosures this year will top 2010, when a record 1 million homes were lost, RealtyTrac said Thursday.
One in every 45 U.S. households received a foreclosure filing last year, a record 2.9 million of them. That's up 1.67 percent from 2009.
On Thursday, Freddie Mac reported that fixed mortgage rates dipped this week for the second straight time, extending a sliver of hope for some home owners. .
The average rate on the 30-year mortgage dropped to 4.71 percent from 4.77 percent the previous week. The rate on the 15-year loan, a popular refinance choice, slipped to 4.08 percent from 4.13 percent.
But both are a half-point higher than the lows they reached in November. The 30-year loan rate hit a 40-year low of 4.17 percent and the 15-year mortgage rate fell to 3.57 percent, the lowest level on records starting in 1991.
The dip has led more borrowers to apply for a refinance, but would-be buyers remain hesitant, according to Wednesday's mortgage indexes from the Mortgage Bankers Association. It will take more than low mortgage rates to jumpstart a housing market plagued by high unemployment, falling prices, tighter credit standards.
The glut of foreclosures has compounded the problem and while the pace moderated in the final months of 2010, that isn't expected to last.
Foreclosures are expected to remain elevated throughout the year, pushing home prices down another 5 percent nationally before finally bottoming out.
The number of homes that received at least one foreclosure-related filing in December was the lowest monthly total in 30 months. Total notices fell 1.8 percent from November and 26.3 percent from December 2009, RealtyTrac said.
Banks temporarily halted actions against borrowers severely behind on their payments after allegations of improper eviction surfaced in September.
However, most banks have since resumed foreclosures and the first quarter will likely bear that out, Sharga said.
The pain likely will be the most acute in states that have already suffered the worst. For the most part, it will be states that saw the biggest housing booms: Nevada, Arizona, Florida and California. They will be joined by states hit hardest by the economic downturn, including Michigan and Illinois.
And on Wednesday, Illinois lawmakers approved a 66 percent income-tax increase in a desperate bid to end the state's crippling budget crisis.
More than half of the country's foreclosure activity came out of five states in 2010: California, Florida, Arizona, Illinois and Michigan. Together, these states recorded almost 1.5 million households receiving a filing, despite year-over-year decreases in California, Florida and Arizona.
Nevada posted the highest foreclosure rate in 2010 for the fourth straight year, despite a 5 percent decline in activity from the year before. One in every 11 households received a foreclosure filing last year in the state. In December, foreclosure activity increased 18 percent from November with a 71 percent spike in bank repossessions.
Arizona and California also showed sharp December increases in the number of homes that banks reclaimed, at 52 percent and 47 percent, respectively. Arizona, along with Florida, finished the year at No. 2 and No. 3 for the highest foreclosure rates.
One in every 17 Arizona households got a foreclosure filing last year, while one in 18 received a notice in Florida.
California, Utah, Georgia, Michigan, Idaho, Illinois and Colorado rounded out the top ten states with the highest foreclosure rates.
RealtyTrac tracks notices for defaults, scheduled home auctions and home repossessions " warnings that can lead up to a home eventually being lost to foreclosure.
After rising in the second quarter, a quarterly index of national home prices fell in the third quarter, according to the latest Standard & Poor's/Case-Shiller National Home Price Indices report, released today.
The indices, which are based on repeat sales of single-family homes over time, have a base value of 100, with levels above 100 representing the percentage of home-value appreciation since January 2000.
The U.S National Home Price Index fell 1.5 percent year-over-year and 2 percent month-to-month in the third quarter, to 135.48. This comes after both year-over-year and quarter-to-quarter increases in the second quarter, partially driven by an April 30 federal homebuyer tax credit program deadline.
Both the monthly 20-city and 10-city composite indices increased slightly in September compared to the same month a year ago — 0.6 percent and 1.6 percent, respectively — but for the fourth straight month annual growth rates were smaller compared to the previous month.
Both indices fell compared to August: -0.5 percent and -0.7 percent, respectively. Fifteen of 20 metro areas studied saw year-over-year index declines — all except Boston, Los Angeles, San Diego, San Francisco, and Washington, D.C. San Francisco saw the most improvement: up 5.5 percent. Chicago saw the biggest decline: -5.6 percent.
All but two metros — Las Vegas and Washington, D.C. — experienced month-to-month drops. Cleveland saw the biggest decrease, falling 3 percent. Las Vegas and Washington, D.C., rose 0.1 percent and 0.3 percent, respectively.
David M. Blitzer, chairman of the Index Committee at Standard & Poor's, called the report "weak" and warned of a double dip in home prices.
"Other than Tampa, Fla., there are no new lows this month, but many analysts will argue that a double dip will be confirmed before spring. While some of the bad numbers may reflect the end of the government's tax incentive for first-time homebuyers, there are other problems weighing on the housing market," Blitzer said in a statement.
"The national economy is certainly the No. 1 issue for housing. Additionally, there is a large supply of houses on the market and further, hidden supply due to delinquent mortgages, pending foreclosures or vacant homes. New construction is running at less than half the pace needed to meet normal demand, so a sustained recovery could be a ways off."
Since its trough in the first quarter of 2009, the national home-price index has risen 4.9 percent, the report said. From their peak in June and July 2006, through September 2010, the 10-city and 20-city composites have fallen 28.7 and 28.6 percent, respectively.
A national home-price index released separately by Freddie Mac also fell in the third quarter. The Conventional Mortgage Home Price Index — which tracks resales of homes with mortgages owned or guaranteed by Freddie Mac or Fannie Mae — declined 3.1 percent compared to the third quarter of 2009. The index fell 1.9 percent from the second quarter on a non-seasonally adjusted basis, the report said.
Because it doesn't include mortgages too large or too risky for Fannie and Freddie, the index can understate price volatility.
Amy Crews Cutts, Freddie Mac's deputy chief economist, attributed the decrease to the expiration of the tax credits and to the prevalence of distressed properties in the market.
"Our forecast is for economic conditions to continue to improve, which should lower delinquency rates further over the coming year and relieve some of the downward pressure on home prices," Cutts said, in a statement.
Of the nine U.S. Census divisions, the only one to see even a slight year-over-year price gain was the West South Central Division (Arkansas, Louisiana, Oklahoma and Texas), up 0.2 percent.
Every other division saw prices fall year-over-year with the Mountain Division (Arizona, Colorado, Idaho, Montana, New Mexico, Nevada, Utah and Wyoming) seeing the biggest drop: -8.3 percent, followed by the South Atlantic Division (Delaware, Florida, Georgia, Maryland, North Carolina, South Carolina, Virginia, West Virginia, and Washington, D.C.) at -6.3 percent; the East North Central Division (Illinois, Indiana, Michigan, Ohio and Wisconsin) at -3.6 percent; and the Pacific Division (Alaska, California, Hawaii, Oregon and Washington) at -2.6 percent.
The East South Central Division (Alabama, Kentucky, Mississippi and Tennessee) was down at -1.9 percent; the West North Central Division (Iowa, Kansas, Minnesota, Missouri, North Dakota, Nebraska, and South Dakota) at -1.9 percent; the Middle Atlantic Division (New Jersey, New York and Pennsylvania) experienced a -0.6 percent drop; and prices in the New England Division (Connecticut, Massachusetts, Maine, New Hampshire, Rhode Island and Vermont) fell -0.5 percent.
U.S. home prices dropped 8.1 percent in the five-year period from third-quarter 2005 to third-quarter 2010, with the largest drop in the Pacific Division: -20.7 percent.
The final report of a bipartisan deficit reduction commission recommends scaling back the tax break homeowners with mortgages have enjoyed for decades, and questions exemptions like those granted to homeowners when they sell their homes for a profit.
Although the full 18-member commission is not expected to adopt the report when it meets Friday — it includes many other controversial recommendations, and 14 votes are needed to make it official — the 66-page document could serve as a blueprint for future attempts at tackling the deficit.
The National Association of Realtors blasted the report today, claiming any changes to the mortgage interest deduction could depreciate home prices by up to 15 percent, and promising to "remain vigilant in opposing any plan that modifies or excludes the deductibility of mortgage interest."
As it's structured now, the mortgage interest deduction allows homeowners to claim an itemized deduction for interest paid on total mortgage debt of up to $1 million on both their principal and second homes.
Critics of the tax break to homeowners say the policy amounts to a government subsidy of homeownership that benefits the wealthy the most, since those in the highest tax brackets get the biggest deduction.
In testimony before the commission, the National Low Income Housing Coalition maintained there are "extreme inequities" in the federal government subsidies for housing and mortgage markets, at the expense of renters.
Although only about one-third of taxpayers claim itemized deductions, the mortgage interest deduction alone cost $86 billion in lost revenue in fiscal year 2009, the group said, and is projected to cost $135 billion by 2013.
In taking aim at hundreds of tax breaks that reduce tax revenue by more than $1 trillion a year, the commission's final report recommended that the mortgage interest deduction be changed to a 12 percent nonrefundable tax credit. Only interest paid on debt of up to $500,000 on a principal residence would be eligible.
Although the report recommended preserving the Earned Income Tax Credit (EITC) for low- to moderate-income workers and the child tax credit, it recommended scaling back tax breaks for health care expenses, retirement savings and charitable giving.
The report also recommended eliminating "nearly all other" deductions, exemptions or credits currently in the tax code — more than 150 in all.
That would presumably include the current exclusion from capital gains taxes on the first $250,000 (for individuals) or $500,000 (for families) in profit on the sale of a principal residence.
Although the National Commission on Fiscal Responsibility and Reform is not expected to adopt the report, Congress has been weighing proposals to modify the mortgage interest deduction for years.
Speculation that the mortgage interest deduction would be changed — a prospect raised when the commission issued a draft version of the report — has already had "a chilling effect on some potential homebuyers," NAR President Ron Phipps said in a Nov. 16 letter to commission co-chairs Erskine Bowles and Alan Simpson.
"Some consumers already believe that the MID will not be available to them," Phipps said. "Your recommendation has sown the seeds of uncertainty as even current owners fear that they will not be able to claim the MID and that their homes will lose even more value."
In 2005, a Tax Reform Panel recommended converting the mortgage interest deduction to a 15 percent tax credit on mortgage debt of up to $400,000.
The Congressional Budget Office estimated that change would have generated $418.5 billion in tax revenue between 2008 and 2017.
A member of the 2005 panel, James Poterba, argued that if less money were invested in owner-occupied housing, more money would be invested in "more productive" assets such as stocks and equipment.
"We are aware of no evidence showing that owning stocks, bonds or equipment provides the foundation for vibrant community life or an impetus to encourage good schools, nor does such ownership foster lower crime rates or contribute to the tax base of local governments," Phipps said of such arguments.
A 15 percent tax credit would have harmed taxpayers in higher tax brackets, creating "more losers than winners," Phipps said. Changing to a tax credit now would hurt housing prices — an "unacceptable" outcome in the wake of declines of the recent years, he said.
The idea that homeownership is a tool for building wealth is the foundation of NAR's "Home Ownership Matters" public relations and lobbying campaign, aimed at protecting the mortgage interest deduction and other subsidies for homeowners.
http://www.inman.com/news/2010/12/1/nar-defends-mortgage-interest-deduction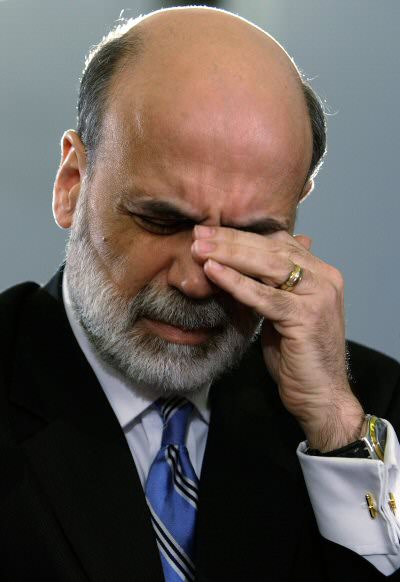 Homeownership has always been a hallmark of America life. In recent years, homeownership became more readily accessible. In fact, according to the Federal Reserve, "Tax incentives, mortgage insurance from the Federal Housing Administration, and other government policies all contributed to a long rise in the U.S. homeownership rate–from 45 percent in 1940 to a peak of 69 percent in 2004."
At first glance, this accessibility seemed like a positive step, since research has shown that high levels of homeownership can increase school and community involvement, lead to higher graduation rates, and of course neighborhood stability. But predatory lending and underwriting practices meant that many buyers became homeowners before they were financially ready.
Federal Reserve Chairman, Ben S. Bernanke, addressed the issue last week, saying, "… we have been concerned about reported irregularities in foreclosure practices at a number of large financial institutions. The federal banking agencies are working together to complete an in-depth review of practices at the largest mortgage servicing operations. We are looking intensively at the firms' policies, procedures, and internal controls related to foreclosures and seeking to determine whether systematic weaknesses are leading to improper foreclosures."
He noted, "Homeownership is only good for families and communities if it can be sustained. Home purchases that are very highly leveraged or unaffordable subject the borrower and lender to a great deal of risk."
What is being done to stave off further financial and housing crises?
In response to the fallout from the financial crisis, the Fed has helped stabilize the mortgage market and improve financial conditions more broadly, thus promoting economic recovery.
This week, The New York Times reported that the Fed is poised again to aid the economy through "quantitative easing, a strategy of buying Treasury securities to put downward pressure on long-term interest rates. The hope is that new action by the Fed will make a deflationary spiral of falling prices less likely, and make it somewhat easier for consumers and businesses to borrow and spend."
The Fed is also involved on local levels, with programs such as MORE and HOPE NOW.
According to Bernanke, "MORE involves all 12 Federal Reserve Banks and the Board of Governors in a collaboration that pools resources and combines expertise to inform and engage policymakers, community organizations, financial institutions, and the public at large. … A number of Federal Reserve research projects also have been initiated as part of the MORE program. They include studies focusing on foreclosure prevention, financial education, and adverse neighborhood effects resulting from foreclosures."
The HOPE NOW Unemployment Taskforce helps unemployed homeowners keep their homes. How does it work? It is an alliance between counselors, mortgage companies, investors, and other mortgage market participants. This alliance maximizes outreach efforts to homeowners in distress to help them stay in their homes and creates a unified, coordinated plan to reach and help as many homeowners as possible.
To find out more about the HOPE NOW program, please visit hopenow.com.
Published: November 3, 2010